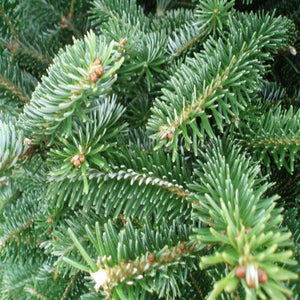 Fraser Fir (PEAK)
Description: Invigorating pine scent of smell of Fraser fir, like walking through a tree farm with your arms out, touching all the branches and releasing the smell.
Flash Point: 187F
Skin Safe: Yes
Candle Safe: Yes
Vanillin: 
Vegan: Yes
Animal Cruelty Free: Yes
Phthalates: None
CP Soap: Not Tested
MP Soap: Not Tested
Polar: No
Origin: USA
Color Suggestions: Green 

California 65 Chemicals: NONE
Essential Oils: 
This information follows the IFRA standard guideline requirements and limits, not recommended usage on products per IFRA 48th Amendment.  Please consult IFRAfragrance.com for any other items not listed that may be used in your production.
Category 1   0%
Lip Balms
Category 2   9.14%
 Deodorants
 Fragrance Bracelets
Category 3  10.25%
Aftershave
Baby Creams, Oils, Lotions
Men's Face Cream
Eye products
Category 4  100%
Body Sprays
Hair Sprays
Perfumes
Scent Pads/Strips
Foot deodorant
Adult Body Paint
Category 5  *See Below*
Body Cream 43.43%
Hand Creams  20.75%
Face Masks, Creams 1.75%
Women's Face Creams 1.75%
Baby Creams, powders , oils 1.75%
Hand Sanitizer 20.75%
Category 6  0%             
Oral/Lip exposure

Category 7 10.25%
 Conditioners 
Category 8   1.75%

Hair Gel/Mouse
Adult Powders & Talc
Hair Dyes
Category 9  47.50%
Bar & Liquid Soap
Bath & Body Washes
Face Cleaners
Adult Shampoos
Shaving Creams
Body Sprays
Category 10A 47.50%
Laundry Detergents
Fabric Detergents
Hand Wash Detergents
Pet Shampoos
Surface Cleaners
Category 10B 100%
Household aerosol/spray products
Category 12 100%
Air Fresheners/Room Sprays
Candles
Lamp Rings
Reed Diffusers
 Scent/Sachet Packs
Scratch & Sniff